The National Maritime Safety Association (NMSA) is a collaboration of maritime leaders and safety personnel throughout North America and U.S. territories who gather with the goal of protecting health and safety of all those in the marine cargo handling industry.
In 1970, the OSH Act was passed and became effective on April 28, 1971. With the passage of the Act, the MAXIE organization was restructured, and, in July 1972, NMSA was formed for the purpose of representing the maritime industry in safety and health activities.
The National Maritime Safety Association (NMSA) is the successor organization to the Management Advisory Cargo Handling Safety Committee (MAXIE), which was organized in 1956 to assist the Department of Labor in connection with the promulgation of safety and health regulations for longshoring as set forth in Public Law 85-742. 72 Stat. 835, which amended the Longshore and Harbor Workers' Compensation Act (33 U.S.C. 941) (LHWCA).
NMSA is directing maritime safety guidance under the support of NMSA's Board of Directors and the collective operations of the association's Technical Committee (TC). The TC is a focused group of safety professionals tasked with monitoring, analyzing, and disseminating any information that affects occupational safety & health in maritime transportation. Committee members continuously gather information from numerous sources including the Federal Register, Department of Labor/OSHA, Maritime Advisory Committee for Occupational Safety & Health (MACOSH), Department of Transportation/PHMSA, EPA, International Maritime Organization (IMO), partnering subject matter experts, and fellow NMSA members with unique expertise.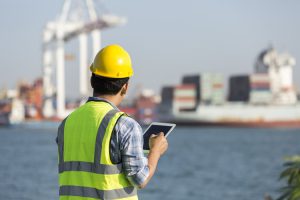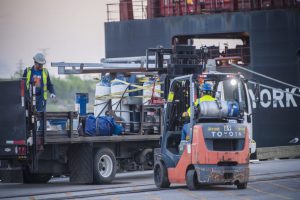 OBJECTIVES
NMSA's continued success is a direct result of its purpose in that protecting employee health and safety is paramount. Additionally, those within — and partnered with — the association ensure that NMSA maintains the collective expertise to grow as needed and serve the marine cargo handling industry.
NMSA's current areas of focus regarding maritime safety:
OSHA's electronic filing of injury and illness data
ANSI / ISEA's updated Eye and Face Protection Devices
Elevated working surfaces (i.e., container top safety)
EPA's Ports Initiative Clean Cargo Working Group
OSHA's Outreach Training Institutes
Cyber security
U.S. Coast Guard emergency planning, response and recovery
Quarterly hazardous materials and environmental updates
Ergonomics
Fatigue
Specialists
Vivamus at scelerisque neque. Proin ligula metus, molestie eget dapibus ac
Successful Projects
Vivamus at scelerisque neque. Proin ligula metus, molestie eget
Year of Work
Vivamus at scelerisque neque. Proin ligula metus, molestie eget dapibus ac